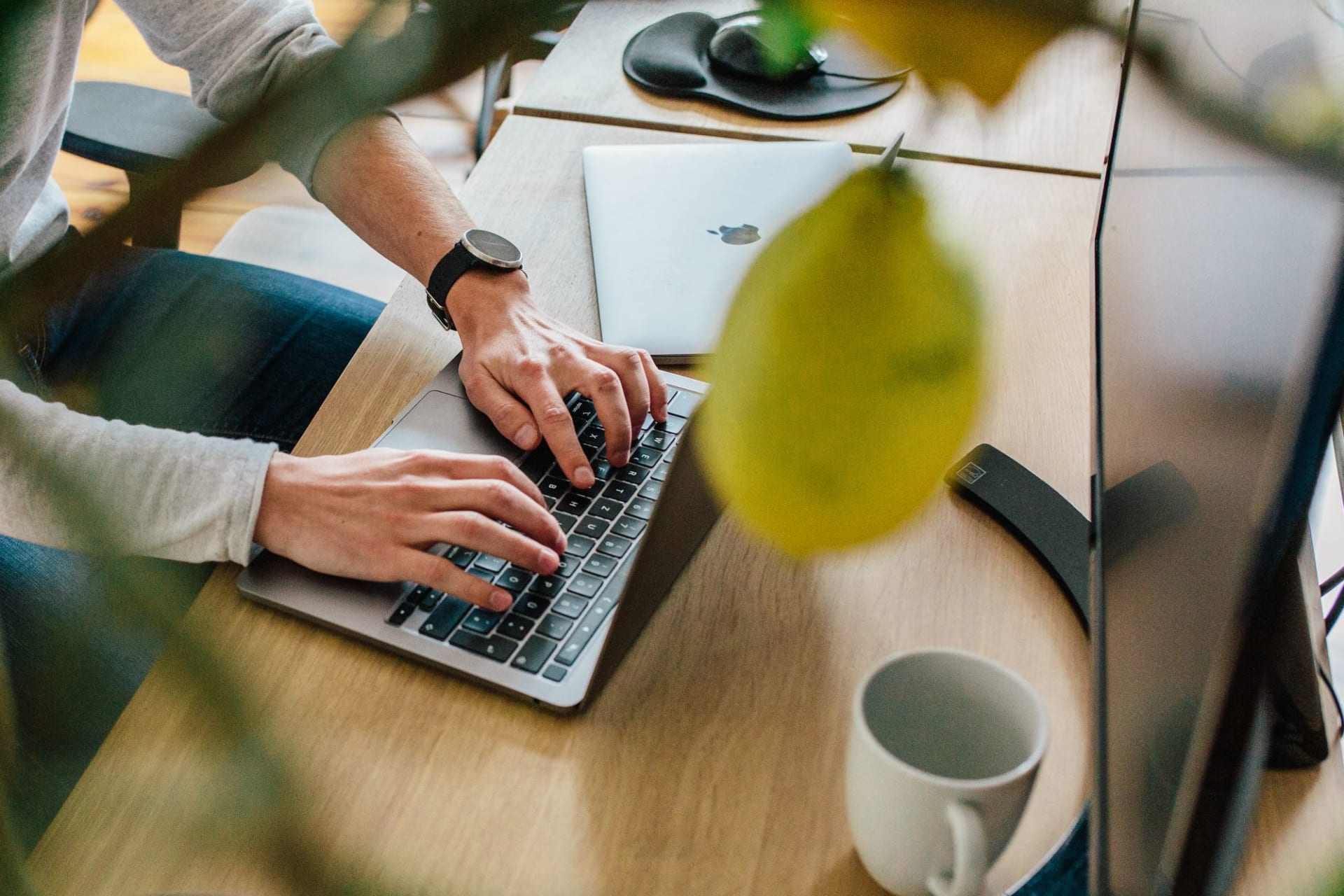 Enterprise Account Executive (f/m/x)
Remote

Berlin

,

Berlin

,

Germany

GTM
Job description
About lemon.markets 🍋
Our mission is providing better opportunities to invest in capital markets. By empowering FinTechs and Banks to offer investment products, we help create financial well-being for their customers. In pursuit of this goal we strive to open 100 million securities accounts within Europe in this decade.
lemon.markets builds infrastructure for financial services and technology companies powering the next generation of investment products. From enabling a FinTech to launch their first investment product, over allowing e.g. a Neobank to embed investing into their product to bringing investing into a completely new context. Our API-first infrastructure makes launching an investment product customer-centric and compliant. We abstract all complexity for our partners through a well documented API, a self-service customer operations portal and operating in a clear regulatory framework. Enabling partners to launch in weeks, not months.
We have experienced first hand that brokerage infrastructure is broken. Building an investment product used to be highly expensive, challenging and cumbersome. We ease this pain by shielding our partners & their customers from the underlying complexity - and with that we make investing more accessible to everyone. Because that's exactly what we enjoy, going to places nobody else dares and solving hard problems. This not only creates tons of value when done right, but attracts the smartest minds - because outlier companies are built by exceptional (& diverse) people like you.
Your Mission:
Your mission is to help us land key partnerships to scale lemon.markets. Owning the execution of our Go-to-market strategy by closing, onboarding and sustaining future partners. As part of the Group Operations Unit you will join the GTM Function and complement our existing team with your experience. Thus, playing a crucial role in establishing lemon.markets as the go-to-provider for launching investment products in Europe.
Building the infrastructure for companies to enable their customers to buy and sell Stocks, ETFs or Funds, means we have a vast amount of potential use cases. Given the early stage we are in, we need to further validate which segments to focus on and find the right sequencing for our GTM - because our most scare resource is time and our greatest asset is focus. This requires not only a strategic mindset but also being pragmatic - balancing short term opportunities with our long term strategy.
At lemon.markets we value ownership a lot. Meaning you have a lot of autonomy in shaping your area. This is your opportunity to develop & execute a Sales & GTM strategy that resonates with our partners, making launching an investment product customer-centric and a straight forward experience.


You will:

Develop, manage & nurture partner relationship end-to-end from understanding their use cases, over bringing them on board and to being a consistent partner in building their product.
Own the end-to-end sales process, from prospecting over contract closing to go-live. Proactively, driving all sales activities across the entire funnel for your opportunities and be ready to go extra mile to hit your targets.
Classify, group and prioritise companies towards the respective use cases and guide the GTM team towards the best suited opportunities.
Work hand-in-hand in our GTM team. Thus, the team will be measured by the amount of new partners we are able to acquire and ultimately revenue we will be able to book.
Run discovery processes to identify new segments, find new use cases and constantly stay up to date about the evolving brokerage landscape in Europe.
Qualify, calculate and evaluate business cases to help leadership decide on the right partnerships.
Collaborate closely with Product, Brokerage and Operations to further improve our product and services to find even stronger product market fit.
Embrace a strong writing culture & help us deepen our understanding by sharing your knowledge & partner insights proactively.
Job requirements
You will be successful in this role if:
Growing investing opportunities excites you. Our mission resonates with you, because you have either worked in the financial sector (i.e. Brokerage or Banking) or in the technology sector (i.e. FinTechs or API-first companies).
You always play the long game with partners. You are not only great at creating excitement & closing deals, but also excel at building strong, lasting partnerships & understanding our partners ambitions.
You have extensive experience developing enterprise sales strategies. Not only do you build your own sales funnel, but you come up with winning account strategies yourself.
You have a track record of leading E2E Sales processes on the German Market. From prospecting to closing deals - you know how to bring complicated & long deals over the finish line.
You don't stick to one playbook. If your approach doesn't resonate, you are not too proud to admit failure. Instead, you get creative and explore new strategies to reach your targets.
You create multiplier effects. In order to see demand skyrocketing you don't require a variety of tools to drive numbers - you achieve success through automation, standardisation and clear prioritisation.
You have a bias for action over discussion. To avoid getting stuck in discussion, you collect new feedback, try out a different approach or gather data with a proof of concept because you trust the process.
You thrive on ownership: "This is not my job!" is not part of your vocabulary - you are intrinsically motivated to deliver value by taking initiative and challenging the status quo.
How we take care of you:
🚀 Competitive compensation package:
We will offer you a mix of cash and stock options based on your appetite for upside.
💎 Make a real impact:
Shape the experience for our Partners and us alike. Decide on tools, processes and our go-to-market while building, learning and growing together.
🕑 Flexible working hours:
We value focus time. Encouraging everyone to minimise fixed meetings and leverage asynchronous communication.
💻 Build your perfect setup:
Mac, Mechanical Keyboard, Screen. These are not expenses but investments. Please tell us what is needed to make you productive, and we will take care of it.
🏢 Onsite first, but remote flexible:
We all believe that personal collaboration is an integral part of working together, but offer flexibility for remote working. Due to the nature of the role, there is a clear expectation to work onsite about 50% of the time. Once a quarter the whole team meets for our offsite to honor this belief. 
📈 Grow with us:
We take your personal development seriously, meaning that we make sure to constantly mentor and challenge you so that you can reach your next level and beyond.
👶🏽 Get the flexibility you need:
Whether you have a family or a passion that you want to follow on the side. We want to offer you a setting that fits your current stage in life.
As an equal opportunity employer, lemon.markets is committed to building an inclusive workplace. The company welcomes people from all different backgrounds, including age, citizenship, ethnic and racial origins, gender identities, individuals with disabilities, marital status, religions and ideologies, and sexual orientations to apply.
About the process
Hiring can be an exhausting process, especially when you're the one trying to get hired. Therefore, we try to make this a fast and transparent process. Additionally, you will always have one contact person guiding you through the process and helping you to schedule meetings, and setting you up on a path of success. Your process will look like this:
Get to know each other - Jasmin - Talent | 45 minutes
Deep Dive Go-To-Market  - Cedric - GTM team | 60 minutes
Meet the Founder - Max (Founder) | 60 minutes
Meet us at our HQ

Meet the leadership team - Markus (MD), Layla (SVP Operations, Flo (VP Product) | 60 minutes
Case study - Max (Founder), Cedric (GTM), Layla (SVP Operations) | 60 minutes
Ask us anything - A Selection of lemoneers | 45 minutes
Thanks for your application! 🤩
You have successfully submitted your application at 🍋 .markets. We will review it and get back to you shortly.